Gwen Stefani and Kingston Share a Squeeze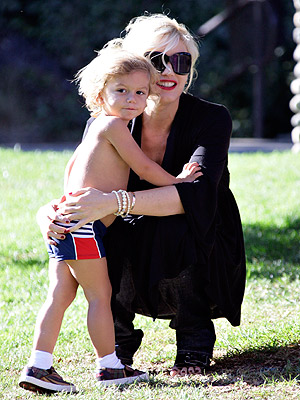 Fame
New mom Gwen Stefani gives 2-year-old son Kingston James McGregor a hug as they played with husband Gavin Rossdale and Kingston's nanny at Coldwater Park in Beverly Hills on Friday.
Conspicuously missing from the group was 4-week-old Zuma Nesta Rock — perhaps he was spending some time bonding with the grandparents? Gavin's parents are currently visiting from the UK, while Gwen's live nearby!
Kingston wears L.A.M.B. Katella Tex II ($60).