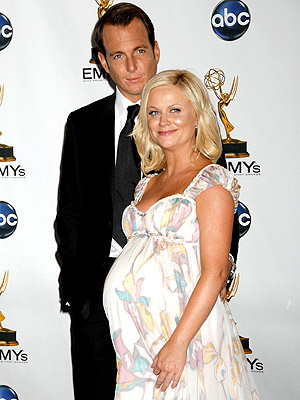 Janet Gough/Celebrity Photo
Saturday Night Live star Amy Poehler and her husband, actor Will Arnett, posed backstage at the 60th Primetime Emmy Awards on Sunday. A Zac Posen-clad Amy, 37, told Us Weekly, "I'm pregnant, but good! I'm super excited."
Due next month with a delivery surprise, Amy's belly became part of the action when it received an onstage kiss from Jeremy Piven after his win for outstanding supporting actor!