Maura West Battles Mother's Guilt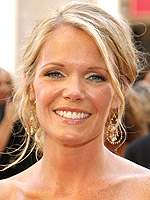 Mathew Imaging/FilmMagic
As the World Turns' actress Maura West believes that every mom and wife know that "it's hard to balance" family and work, but she feels extremely lucky because her husband, actor Scott DeFreitas, "is a great help and a wonderful hands-on dad." However, it is still hard for Maura and she admits that even though "the kids are very understanding," she has "some mother's guilt" because "you just can't call in and say you're going to be late or change days" due to shooting on a schedule.
"People depend on you to be there, so I am going to miss some events and what not."
Maura, 36, and Scott, 39, are parents to Benjamin Crawford, 12, Joseph Peter, 8 ½, Katherine Marie, 6 ½, and Basil John, 19 months. Benjamin's dad is Jonathan Knight.
Source: The Republican
Do you suffer from mother's guilt? If so, from what?