Usher and Cinco's Park Playdate!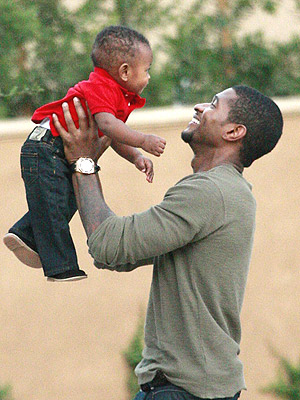 Flynet
R&B star Usher gives son Usher V — aka Cinco — a lift while playing in a Los Angeles park on Thursday. Cinco, 9 ½ months, enjoyed some time on the swings before going down the slide with dad!
Although he is less than forthcoming with the press about the news, Usher, 29, and wife Tameka are currently expecting another baby, reportedly in December.
Click 'More' for another photo of father and son!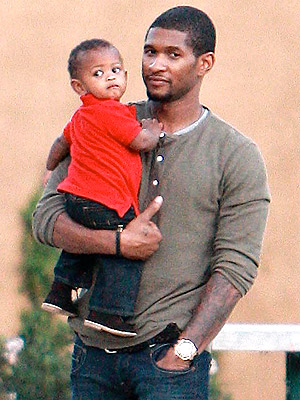 Flynet