Angela Kinsey Chooses Blogging Over Showering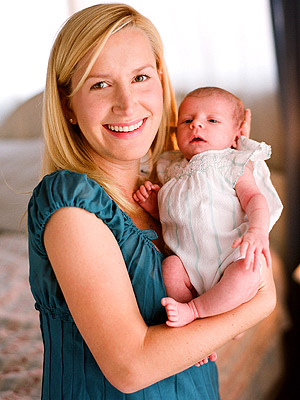 Elizabeth Messina for use on CBB
Angela Kinsey recently found herself doing what a lot of other blogging mothers do — apologizing for the lack of updates! The Office star writes on her MySpace that since welcoming daughter Isabel Ruby 4 ½-months ago and returning back to work, it's hard for her to get online, so "don't be surprised if my blogs might be a little more sporadic this season." Angela, 37, also has a few questions for fellow new mothers and is wondering if she's normal. She writes,
"Do you find yourself having conversations in your head like this: "Ooo, the baby's asleep. I can either shower or check emails or eat or pump or call my sister back … hmmm?" Is it bad that I often bail on showering? I have mastered the greasy hair ponytail."
The actress is married to Warren Lieberstein.
Source: Angela's MySpace Page