Alison Sweeney is Pretty in Plum!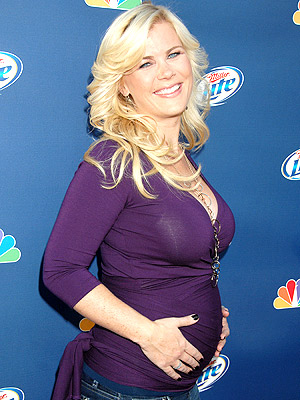 Timothy Norris/Getty Images
Expectant mom (and Biggest Loser host!) Alison Sweeney shows off her belly as she poses at NBC's Fall Premiere Party at Boulevard 3 on Thursday in Los Angeles.
Alison, 31, and Dave Sanov expect their baby girl on January 20th. They are also parents to son Benjamin Edward, 3 ½. Check out Alison and other moms-to-be in our Who's Due Next gallery!
Alison wears Isabella Oliver's Wrap Around Top in plum ($125).