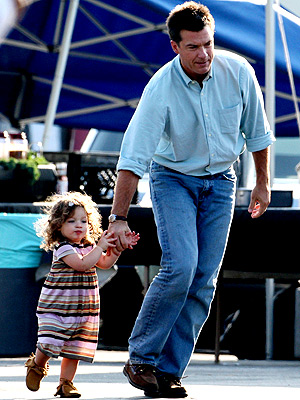 Gaz Shirley/Kevin Perkins/Pacific Coast News
Jason Bateman and 22-month-old daughter Francesca 'Frannie' Nora run around the set of Extract on Saturday in California. Also visiting dad that day was Violet Affleck — maybe Frannie and Violet finally got their playdate?
Mom is Amanda Anka.
Frannie wears Minnetonka Infant Fringe Booties ($19).