Violet Grohl Gets a Birds-Eye View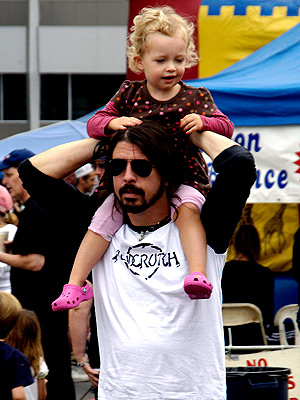 Adrian Varnedoe/Pacific Coast News
Foo Fighters frontman Dave Grohl gives 2-year-old daughter Violet Maye a lift while walking through the Studio City, Calif. farmer's market on Sunday.
The pair went into the petting zoo to check out the animals while mom Jordyn Blum shopped for fruits and veggies.
Violet wears babyGap's 2-in-1 Printed Babydoll Dress ($26.50).
Violet wears Crocs Kid's Cayman in fuchsia ($25).