Sofia Coppola and Romy Take a Soho Stroll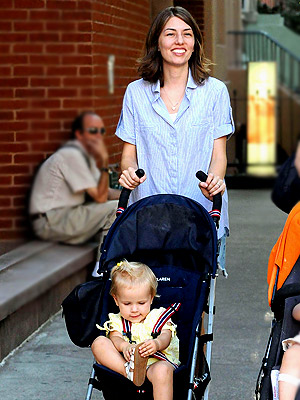 Flynet
Director Sofia Coppola, 37, smiled as she strolled in NYC on Monday with 21-month-old daughter Romy — who kept busy with her sandals — a friend, and her daughter.
Dad is rocker Thomas Mars.
Romy is riding in a Maclaren Triumph Stroller in Turkish Blue ($175).
She wears Hoy Shoes Saltwater Sandal in White ($36).