New Baby Helps Keep Jarome Iginla's Mind Off Hockey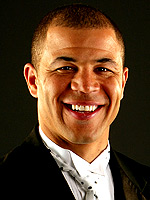 Al Bello/Getty
NHL All-Star Jarome Iginla and wife Kara welcomed their third child last month, a son the couple have named Joe. Jarome — who is called Joe by close friends and family — says that looking forward to the birth helped speed-up the hockey off-season, telling The Star Phoenix "summer was just flying, passing by till we got there." Fatherhood has been beneficial for Jarome on the ice, as well. "As a player, you hear that it can help take your mind away from it," the 31-year-old captain of the Calgary Flames says. "I'm one of those players who can definitely see those benefits, and was sometimes thinking about hockey too much."
"[Being a dad] helps balance things out and take a break away from the rink, away from the game, which mentally, a lot of times, is good."
The new baby joins big sister Jade, 3 ½, and big brother Tij, 2.
Source: The Star Phoenix