Mark and Ella Wahlberg Share a Squeeze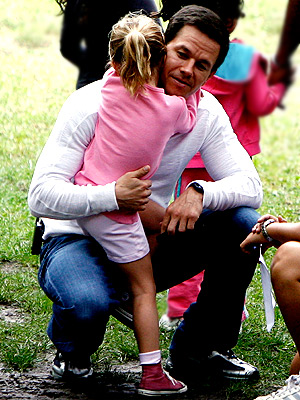 Fame
Actor Mark Wahlberg gave 5-year-old daughter Ella Rae a hug after she became upset during her soccer practice at Crestwood Hills Recreation Center on Saturday.
After some consolation from dad, Ella jumped back in while model mom Rhea Durham — due this coming Sunday with baby #3! — smiled from the sidelines.
Click 'More' for a photo of a very expectant Rhea holding Ella's doll!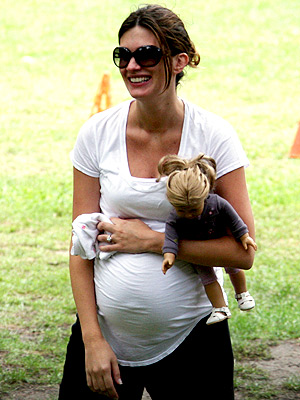 Fame
Rhea holds American Girl's Kirsten doll ($90+).