Eden and Savannah's Slow Sidewalk Stroll
Marcia Cross looks back to share a laugh with her daughters' nanny as the girls slowly make the walk home, picking things up as they go, in Santa Monica on Saturday. Earlier in the day, Eden and Savannah, along with mom and the nanny, ran errands in town. The fraternal twins will be 19 months old on Saturday! Dad is stockbroker Tom Mahoney.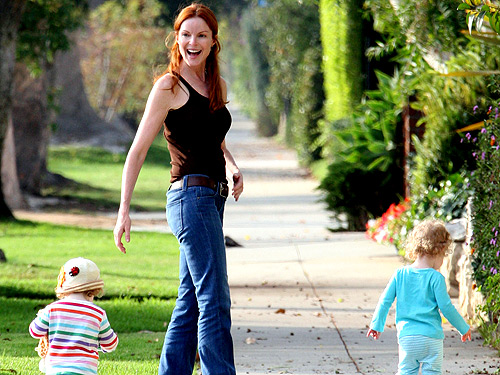 Ramey
Savannah wears babyGap's Picot-trimmed Long Sleeve Tee in white stripe ($12.50).
She carries Angel Dear's Chenille Giraffe Baby Security Blanket ($10).
Click 'More' for another image and stroller info!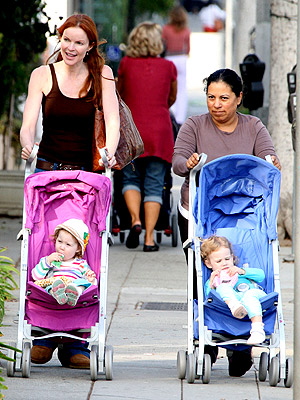 Flynet
The girls ride in Silver Cross Dazzle strollers, Savannah in grape and Eden in cornflower blue ($299 each). Check out our Dazzle review at Fashion and Gear!