Guess the Celebrity Baby!
Do you know who this curly-haired cutie is? Here's a few hints to help you figure it out:
Dad's the famous parent.
He just celebrated his second birthday last month.
He welcomed a sister in May.
Who is he? Leave your guesses in the comments!
(Now that the post has been up for awhile, we've included the answer in the extended post.)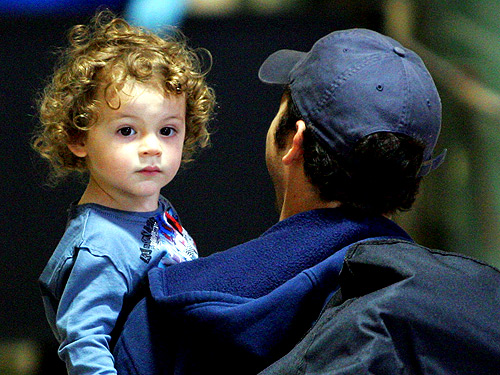 Bauer Griffin
It's Fred Savage's 2-year-old son Oliver Philip! Fred and wife Jennifer are also parents to daughter Lily Aerin, 4 months.