Ben Affleck Brings Violet to Work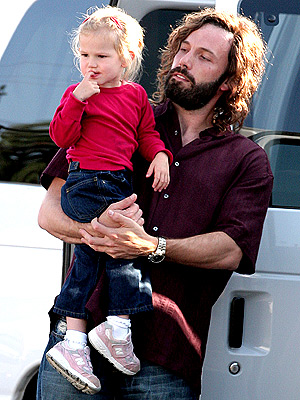 Gaz Shirley/Kevin Perkins/Pacific Coast News
A wigged-out Ben Affleck totes 2 ½-year-old daughter Violet Anne on the set of his new film, Extract, on Saturday in Los Angeles. In the comedy, Ben portrays a lawyer alongside Jason Bateman, playing a flower-extract factory owner who is dealing with a string of bad luck, both at work and at home.
Ben, 36, and wife Jennifer Garner expect their second child this winter.

Violet wears New Balance Kids KV 992 ($49).