Amanda Peet and Frankie's Froggy Fun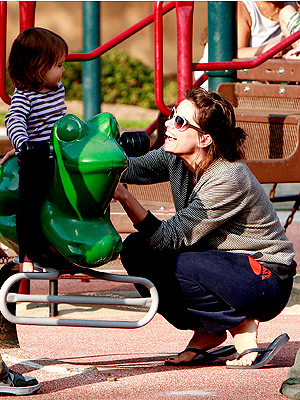 Ramey
Actress Amanda Peet — looking casual in sweatpants! — smiles at daughter Frances 'Frankie' Pen, 19 months this week, as she sits on a frog bouncer at a Los Angeles playground on Friday.
Accompanying them was husband David Benioff, author of City of Thieves, but only his foot is pictured! Amanda, 36, and David, 38, wed in September 2006.
Frankie wears Petit Bateau's Marine sweater in navy ($52).