Marcia Cross and Eden Stop for a Snack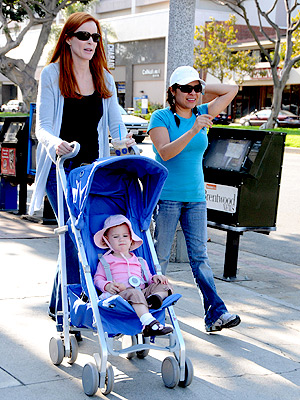 Lester Cohen/WireImage
Marcia Cross was spotted strolling with 18-month-old daughter Eden and her nanny on Wednesday in Brentwood, Calif. The trio stopped by Peet's Coffee & Tea to fuel up on coffees and snacks before heading back to their car.
Eden wears Robeez Tredz Daisy T-Strap in brown ($42).
She rides in a Silver Cross Dazzle stroller in cornflower blue ($299).