Pete Wentz: Baby Likely a Boy, Due in November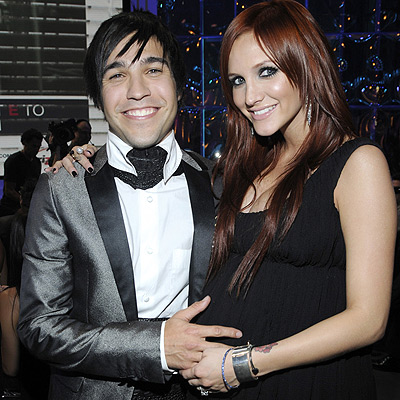 Kevin Mazur/Wireimage
Update: Pete has written in his journal: "Speaking of 90 percent and 10 percent. They don't make a whole lot ofsense. I know I say a lot of things to keep the hounds off the scent. But the only thing I can think of is back to the obvious. All of ushuman beings only use 10 percent of our brains. (Edit: PS this is ananalogy/satire of and to a specific situation/interview, not theneuroscience.)"
Hmm. Now we're not sure what to believe!
Originally posted September 9th: Pete Wentz has been open with the press when asked about the sex of his baby-on-the-way, keeping the media updated as the pregnancy progresses. In June, Pete said that he and Ashlee would like to know when they were able to. In July, the Fall Out Boy bassist, 29, claimed they didn't know yet, but hoped the doctor would "see something" soon. In August, Pete explained that he and Ashlee still didn't know what they were having. Now that it's September, the news has finally arrived — it's more than likely a boy! The proud papa tells Playboy's October issue,
"We know with 90% accuracy that it's a boy, and our due date is around Thanksgiving."
This will be the first child for both Pete and Ashlee, who wed in May.
Source: Playboy via Us Weekly
Thanks to CBB reader Charley.