Marcia Cross' Twins Clamor for Candy!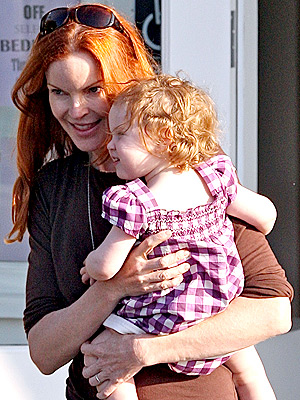 Kevin Perkins/Pacific Coast News
Actress Marcia Cross and her girls made a pit stop at The Candy Factory at the Brentwood Country Mart on Tuesday, picking up some treats before heading back to the car. Fraternal twins Eden and Savannah will be 19 months old next week — check them out in our new twins gallery!
A photo of Marcia and Eden, plus Eden's gear info when you click 'More.'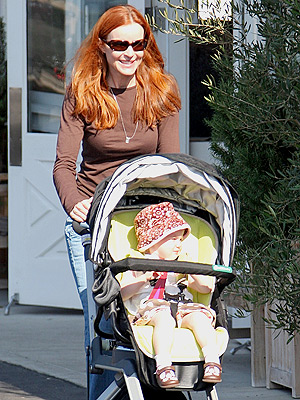 Kevin Perkins/Pacific Coast News
Eden wears Robeez Tredz Daisy T-Strap in brown ($42).
Her hat is from Baby Lulu's Bloom collection, but is no longer available.
Eden rides in an Orbit Baby infant system in black ($900) with an attached toddler seat in black/graphite/slate ($180). Eden's has a lime accessory pack ($50).