Jackie Haas Prepares for Birth of Second Child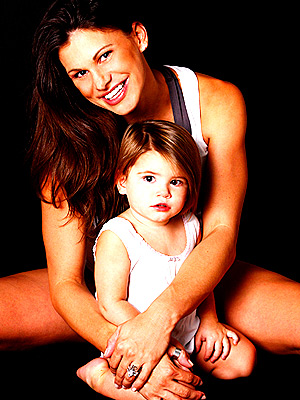 Simon Lopez/Courtesy Jackie Haas for use on CBB
Former WWE/TNA wrestler Jackie Gayda Haas is one busy mama! Saying that she's "better than ever," the 26-year-old is wife to WWE wrestler Charlie Haas, mother to daughter Kayla Jacquelyn, 20 months, due to give birth to her second child any day, Custom Muscle co-owner, a contributor to Fitness RX Magazine, as well as a model and spokesperson. Whew! As Jackie is trying to balance everything going on in her life, she's also preparing for the birth of her new baby girl and has a timeline in mind. If she has not given birth by September 17th, "my doctor is going to break my water and from there on out, let the fun begin!"Jackie explains that she couldn't be more ready as she's "getting more and more tired by the moment and feel[ing] like there is simply just no more room!"
Remaining active has helped Jackie throughout her pregnancy, and at 39 weeks is "running still to this very day." It's a favorite sport for Jackie, who notes that it "not only has kept me physically happy but so mentally at ease as well," explaining that she can't "wait to hit it harder than ever and pound out those miles that I know my body misses" once she gives birth.For now, Jackie is focusing on the end of her pregnancy — she knows that the "final few days are all about baby weight gain," but admits that she does "feel every single one" of those ounces!
Souce: Jackie's Official Website
Jackie is offering CBB readers 10% off their orders of $50 or more at Custom Muscle by entering code 'GRAND' at checkout.
Click 'More' for a photo of Jackie and her belly at 38 weeks!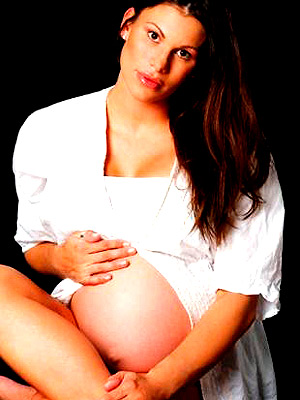 Simon Lopez/Courtesy Jackie Haas for use on CBB