Jacinda Barrett and Family Shop Around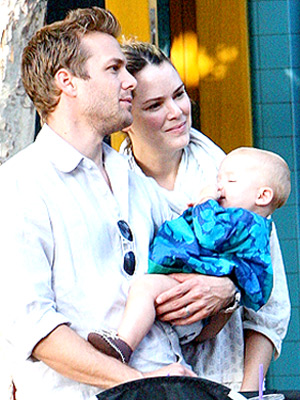 Zodiac/Splash News
Actors Gabriel Macht and Jacinda Barrett, both 36, took a breather with 1-year-old daughter Satine Anais Geraldine while out shopping at the Grove in Los Angeles on Tuesday.
Next up for Gabriel is The Spirit, while Aussie-born Jacinda will appear in New York, I Love You.
Satine wears Pink Chicken's Reese dress in blue and green floral ($74).