Isla Fisher and Olive Have a Playdate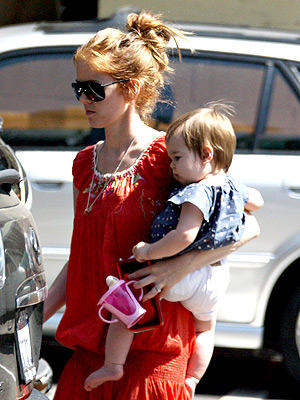 Fame
Actress Isla Fisher — wearing a dress much like Naomi Watts' — took 10-month-old daughter Olive out to playgroup in West Hollywood on Tuesday.
Olive's dad is Sacha Baron Cohen, to whom Isla has been engaged since 2004. Isla, 32, will next be seen in Confessions of a Shopaholic, out next year.
Isla carries a Tommeetippee Easiflow cup in pink (£3.49).