First Day of School for James Broderick!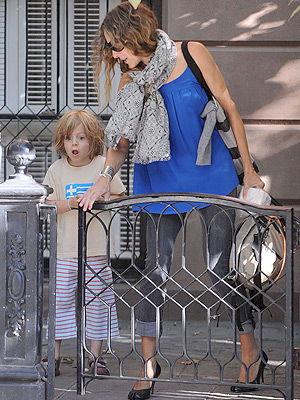 Flynet
James Wilkie Broderick was excited to start school on Monday! It was the first day of kindergarten for James, 5 ½, who was walked to his NYC classroom by actress mom Sarah Jessica Parker, 43.
Sarah Jessica carries a Fleurville Kids Messenger/Backpack in Khaki Camo ($50).