Watts-Schreiber Family's West Village Walk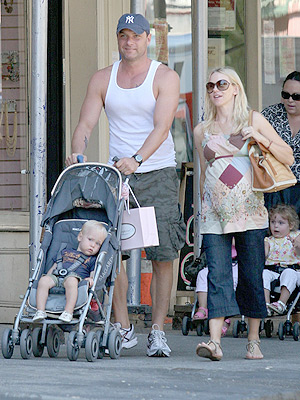 Luis Guerra Jr/Rodrigo Guerra/Ramey
Wearing a pretty patterned top, Naomi Watts lets fiancé Liev Schreiber do the stroller pushing while out walking in the West Village with sleepy 13-month-old son Alexander 'Sasha' Pete.
The 39-year-old actress will deliver their second child early this winter.
Sasha wears Sweet Shoes in Natural Skull ($30), gifted to Naomi in Jewels & Pinstripes' Celebrity BUMP Bag.
Sasha rides in Maclaren's Techno XT in Sky Blue ($280).