Kim Raver and Luke Make a Run For It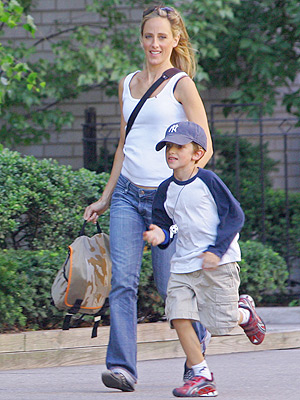 GARDINER ANDERSON/CARLOS VILA/Bauer Griffin
After a long day at school, Kim Raver and 6-year-old son Luke West release some energy running to the park in Manhattan on Monday. Dad is Manu Boyer, with whom Kim, 39, also has son Leo Kipling, 11 months.
Click here for Kim's rundown of what every new mom should know! The second season of her show, Lipstick Jungle, returns Wednesday, September 24th at 10 p.m. on NBC.
Kim carries a Fleurville Kids Messenger/Backpack in Khaki Camo ($50).