Inside Jeri Ryan's Daughter Gisele's Nursery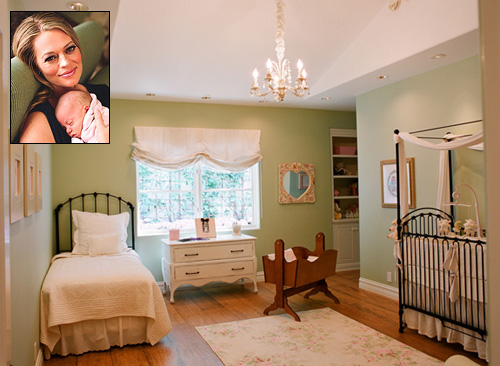 Elizabeth Messina
No over-the-top nursery for Jeri Ryan and husband Christophe Emé, a chef in L.A. "We wanted a room that could grow with our daughter and was a little more sophisticated," the actress says. But when it came time to choose a crib, Christophe couldn't resist indulging Gisele Lynn, now 6 months, with furniture fit for royalty: "the most ornate iron canopy princess bed!" describes Jeri. The couple designed the room around the crib, adding a custom changing table and dresser, wood floors and green walls for a "soothing, relaxing" ambiance. The one must-have item for every nursery? "Comfort," Jeri says. "That's the most important thing."
— Eunice Oh, PEOPLE
For more photos, the full interview and product info, click More!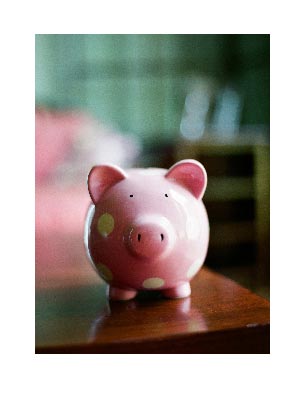 Elizabeth Messina
HOW WOULD YOU DESCRIBE THE NURSERY?
I wanted something very soothing and [my husband] Christophe and I both were pretty adamant about not wanting over the top baby, baby, baby, you know, with murals. We wanted a room that could grow with her and was a little more sophisticated and kind of blends in with the rest of the house. It isn't this glaring, different, 'BABY WORLD!'
WHAT KIND OF LOOK WERE YOU GOING FOR?
We wanted a classic look. It's actually a funny story with the crib and bedding because we started out when I was pregnant. When we first found out we were having a girl, Christophe was veryadamant – "OK, I don't want 'baby, baby, baby!' It needs to be classic. It needsto be a crib that we can use again when we have a little boy" cause we want morechildren. [He said] "I don't want little girl, girl, girl [stuff]!"
So I startedlooking at furniture and I think he wanted dark wood. And I bring home a catalog from one of thecrib companies and he turns instantly to the most ornate iron canopy swag princess bed! And he says, that's it! I looked at him and my jaw dropped. I was like, you've got to be kidding me! He was like, she's our princess! So we had to get the whole swag and whole nine yards.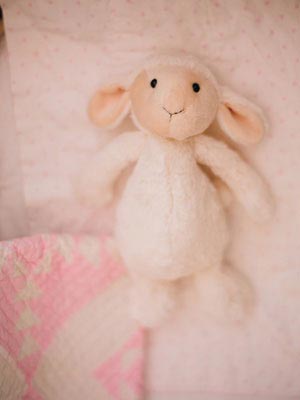 Elizabeth Messina
IS THE NURSERY HOW YOU ALWAYS ENVISIONED IT TO BE?
Absolutely! From the wood floors – we've got that in a lot of rooms in our home. We've either got old stone or terracotta or old wood and we have 150-year-old wood floors in one of ourrooms so we knew we wanted that feel because I love the warmth of wood.
The green [on the walls],it's a color that goes throughout our house but it's also just a really soothing, relaxing color. You spent so much time in the nursery the first few months, especially when you'rebreastfeeding, that I really wanted it to be a very relaxing color for her and for me and foreveryone that goes in. And we both love the really cool, pure look of the white bedding and white drapery.
WHAT'S THE FIRST THING YOU THINK OF WALKING INTO THE NURSERY?
Well, our princess! She's got the draped canopy bed. That was the goal. [Christophe] wanted thebed for his princess so that's what we got.
DID YOU DESIGN IT AND/OR BRING IN ADDITIONAL HELP?
I designed it by myself for the most part, with the help of designer Adaline Fagen of Espace Design. The changing table I had custom built, it was based on aPottery Barn design, but I had them flip flop the side that the changing table was on and I had themdo a custom finish to go with that room, a charcoal gray finish.
The dresser I had made based on aphotograph that I saw of a old French antique that was just a little, thin night stand-type piece.Then I had them build it out to a dresser. And then my designer that we worked on, that's worked on the rest of my house, helped us with the built-in shelves and stuff that used to be a closet.
WHAT FOR YOU IS THE MOST IMPORTANT PART OF THE NURSERY?
The overall feel of the room for me was the most important. I just really wanted itto be soothing and peaceful and a room that can grow with her.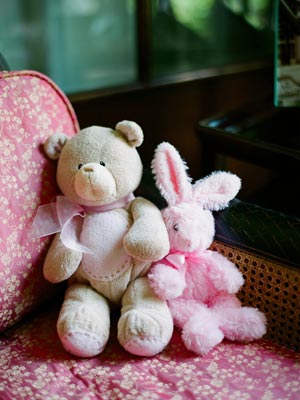 Elizabeth Messina
WHERE DID YOU GET THESE PIGGY BANK AND STUFFED ANIMALS?
They were all gifts from friends. And then there's a Noah's Ark. That was on one of hershelves and that was [my son] Alex's when he was a baby. The cradle, my father made that when I was pregnant with my son. So my dad made that for me forAlex so under the mattress he carved in the wood Alex's name and birthday and when Gisele was born he carved her name and birthday next to it. That's the wooden cradle, but she'soutgrown it now.

THERE'S A SMALL BED, A CRIB AND A CRADLE. WHAT PIECE OF FURNITURE IS USED THE MOST?
Well now she's sleeping in her crib. For the first four months we kept her in the cradle just because a) she's little and b) I wanted to use it! And now when the nanny has her nights off wehave the cradle up in our room and we'll still put her in it, even though it's a little tight for her so she's next to our bed and not so far away.
WHAT'S A MUST-HAVE FOR EVERY NURSERY?
I think a comfortable changing table is critical and a comfortable chair to sit and feed the baby because you're spending so much time sitting and feeding especially if you nurse. It really needs to be comfortable.
Also, you have to test chairs! You can't just buy something that'spretty in a picture! You have to sit in it and it has to be comfortable. I know because I have a badback anyway, I have to get a chair that's comfortable. I had a little support pillow made so that I've got support in my lower back. And I had it made to match the rest of the bedding. Socomfort is critical, because you spend so much time feeding the baby.
WHAT WAS THE DESIGN PROCESS LIKE?
The design we conceived pretty quickly because as soon as [Christophe] picked out the crib, we designed the rest of the room around it. I knew the color of the walls that I wanted. I knew thefloor that I wanted, cause we mimicked the wood floors in the other rooms in the house and just dida slightly lighter finish on it.
It was just a matter of finding the pieces. I had already seen apicture of the changing table, the dresser I wanted to duplicate and have made. So it actually was a pretty quick process. The work, getting it done and getting it made, was particularly bad but thedesign itself was pretty quick. I guess it is a daunting process if you've never gone through it before. Fortunately I'm a second time mom. My son is going to be 14, I can't believe it,in two weeks. So I knew what the important elements of the room were. I knew things like flip-flopping the side of the changing table. That's how I knew what's comfortable for me. I know how I need to stand to change a diaper. I know which way I wanted it to face. I know how I want the crib to face so you can see the baby when you walk in.
And just comfort, that's the most important thing, cause there has to be a chair in there because you're going to spend alot of time in there with the baby and you've got to use something comfortable. I mean, I can tell you with my daughter, for the first three months, I was sitting in the chair for 90 percent ofmy day! It's a green upholstered, arm chair that's a recliner and swivelchair. I mean, it's a really, really, really comfortable chair.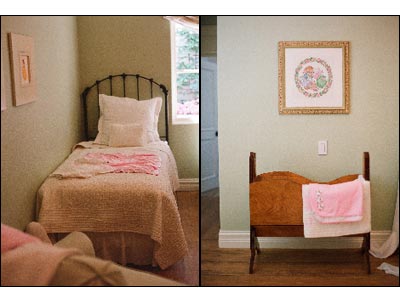 Elizabeth Messina
THERE'S A BED IN THE NURSERY. IS THAT FOR YOU OR THE BABY, OR BOTH?
It'll be her bed in a few years. Now, if we had to spend the night in the room with her for whatever reason and if she's taking a nap and I want to just stay in there with her, there's a place. Especially in the first few months when I was so exhausted, it was just nice to take a nap when she napped and to be close to her.
WHAT WILL HAPPEN TO THE NURSERY WHEN GISELE GROWS UP?
Oh, it's always her room. This will be her room. We re-did the bathroomwhen we did the nursery the same time so that it's a tub and showerthat grows with her. It's all for her. There's nothing in the roomthat's so baby specific that it can't grow with her. Once she gets outof the crib, the crib g
ets out of the room, and there's lots of roomfor play toys and a desk later and things like that.
Product guide:
Jellycat Bashful Lamb ($12.99)
Pink rabbit from Boswell International
Changing table, dresser, cradle: custom-built
Tank: Talle, Sweater: MK2K, Jeans: Citzens of Humanity, Earrings: Ippolita