Kingston Rossdale Rocks Out on the Drums!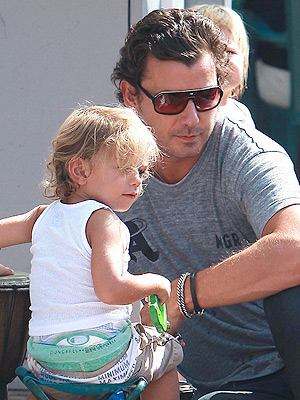 Flynet
Kingston Rossdale, 2, takes a break from pounding on a set of drums while at the Studio City Farmer's Market with rocker dad Gavin Rossdale on Sunday.
Gavin, 42, has been making sure Kingston gets some parental alone time since the arrival of 2-week-old little brother Zuma, taking him to Romeo Beckham's birthday party, the beach, and the park! Mom is Gwen Stefani.