Nicole Richie and Harlow in the Big Apple!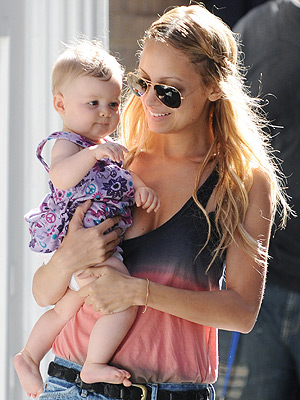 Ron Asadorian/Splash News
Nicole Richie smiled while toting 8-month-old daughter Harlow Winter Kate in midtown NYC earlier today. In town for Fashion Week — she attended the DKNY show last evening — Nicole, 26, stopped by Starbucks, where she picked up an iced coffee and Harlow got an empty cup of her own!
Dad is Good Charlotte's Joel Madden. For more images, visit POPSUGAR!
Harlow wears C&C California's Ara Flower Power jumper ($58).