Minnie Driver Welcomes Son Henry Story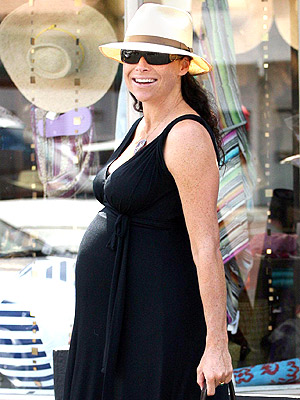 Most Wanted/Flynet
Minnie Driver is a mom! It's a boy for the actress — baby Henry Story Driver arrived on Friday, September 5th in Los Angeles, Calif., weighing in at 9 lbs, 12 oz.
Rumors of a pregnancy began in January, with Minnie, 38, confirming in March. In April, she shared that the baby, a delivery surprise, was due to arrive in late August. As of July, Minnie was leaning towards Isabel or Thomas for names, but obviously changed her mind! Saying she was "convinced it's a girl," Minnie expressed her hopes for a natural delivery. No matter the outcome, Minnie is taking a four-month maternity leave, telling readers,
"Plan on seeing me pudgy and fat, knocking around in Malibu and proud of it!"
Source: People