Marcia Cross Totes Twins on Errand Run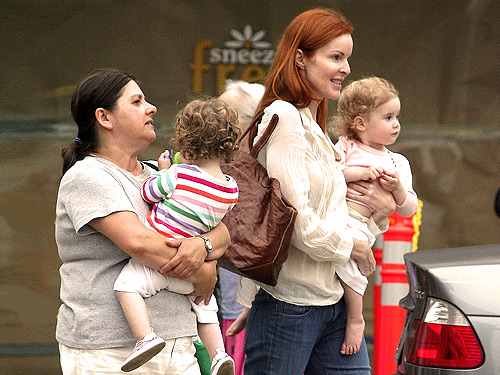 Ramey
Marcia Cross and her nanny each tote a twin — Savannah and Eden, 18 months — while running errands in Santa Monica, Calif. earlier this week. Dad is stockbroker Tom Mahoney.
The new season of Marcia's show Desperate Housewives willpremiere September 28th at 9 p.m. on ABC.
Savannah wears babyGap's Picot-trimmed Long Sleeve Tee in white stripe ($12.50).
She also wears Robeez Weekend Shoes in lavender/striped ($28).