Heidi Klum Says She, Seal Are "Hands-On" Parents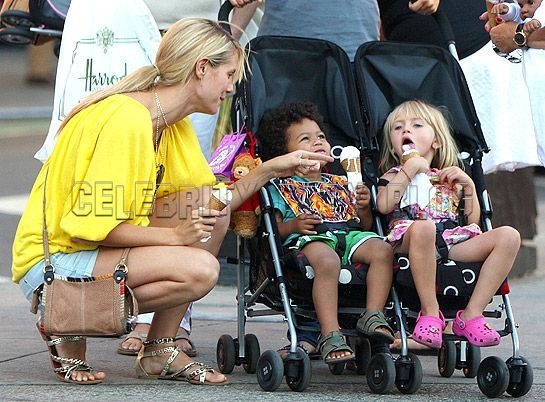 Splash News
It's no secret that Heidi Klum and Seal have help in caring for their three children — Leni, 4, Henry, turning 3 this week, and Johan, 21 months — for the couple are often photographed out and about with their nannies. In a new interview with Parade, however, Heidi is quick to point out that the couple are "very hands-on with the children" and handle most of the everyday parenting responsibilities themselves. Whether it's cooking, shuttling the kids to and fro, or potty-training, Heidi says that she and Seal have it covered. "We drive them to school every morning. Leni is … in preschool. Henry has to be potty-trained before they take him in pre-K, and Johan's turn comes next," Heidi explains. In any event, anyone needing confirmation of their dedication to the kids need look no further than the couple's California home!
"We have a colorful and beautiful backyard with toys all over the place and a pool full of toys and a tennis court covered with tennis balls."
Heidi, 35, and Seal, 45, were married in 2005.
Source: Parade