Meg Ryan Says Daughter's Sweetness is Delicious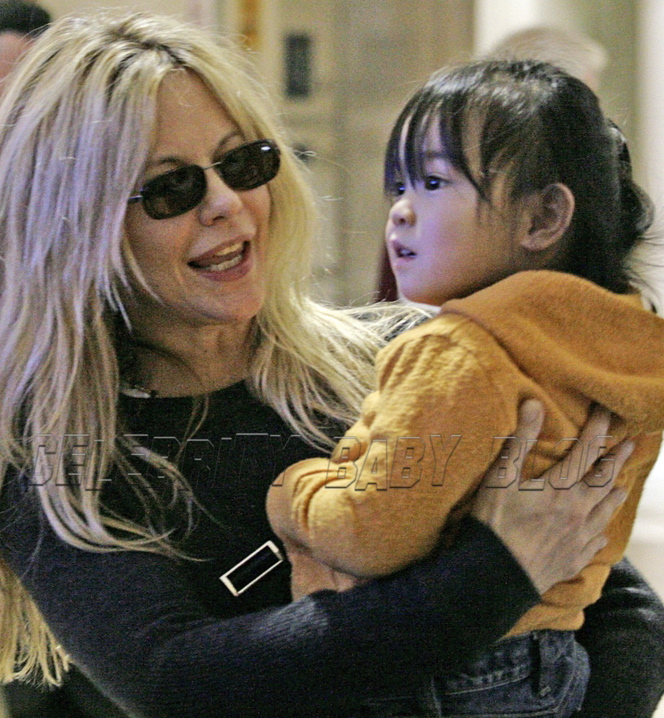 Bauer Griffin
Apart from the occasional photos of the 46-year-old actress and her two children — Jack Henry, 16, whose father is actor Dennis Quaid, and Daisy True, 3 ½ — running errands or enjoying a day at the beach, Meg Ryan has withdrawn herself from the public eye to spend quality time with her family over the past few years. With her last major role as Sarah in In the Land of Women, Meg shared with Access Hollywood that after being famous for so long and constantly being in the spotlight, she feels "there were some gaps in my experience that I wanted to fill in and that's what I've been doing." Meg goes on to say that she has surrounded herself with her "tremendous kids [and] great friends" and took time off to catch up on the years she had dedicated to her films.
On her small hiatus from the Hollywood scene, Meg made the decision to add to her family of two and welcomed Daisy from China in 2006. Calling her daughter "a great brain," Meg says Daisy is "very in charge," but has a "delicious" sweet side to her as well — a quality that the proud mom feels could overcome any obstacle.
"That is a powerful thing — a little three-year-old girl. If you could just turn that into a pump spray! It stops the room, it stops an argument. It's just the sweetest — the power of that sweetness is something."
Meg's new film, The Women, is scheduled to be released September 12th. The movie also stars Annette Benning, Jada Pinkett Smith, Debra Messing, and Eva Mendes.
Source: Access Hollywood