John Mayer Talks About The Kind of Father He'll Be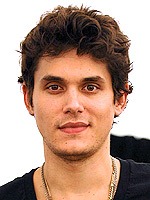 Dimitrios Kambouris/WireImage
Despite tabloid speculation that the break-up between Jennifer Aniston and John Mayer hinged on the insistence by the 39-year-old actress on having a baby, John says that he has every intention of starting a family — someday. Furthermore, in a new interview with the Connecticut Post, the 30-year-old singer and songwriter says that when he does become a dad it will take precedence over his burgeoning music career. Says John,
"I want to be in love and have someone love me. I want a nice home. I'm going to have kids and I'm going to be the father who's standing behind the bus when my son or daughter leaves for the first day of kindergarten. And, oh yeah, the tour has to end on this date, whatever, because I have to be there for the first day of school."
John's summer tour concluded last Sunday in West Palm Beach, Fla.
Source: Connecticut Post