Helen Hunt Loves Watching Daughter Grow Up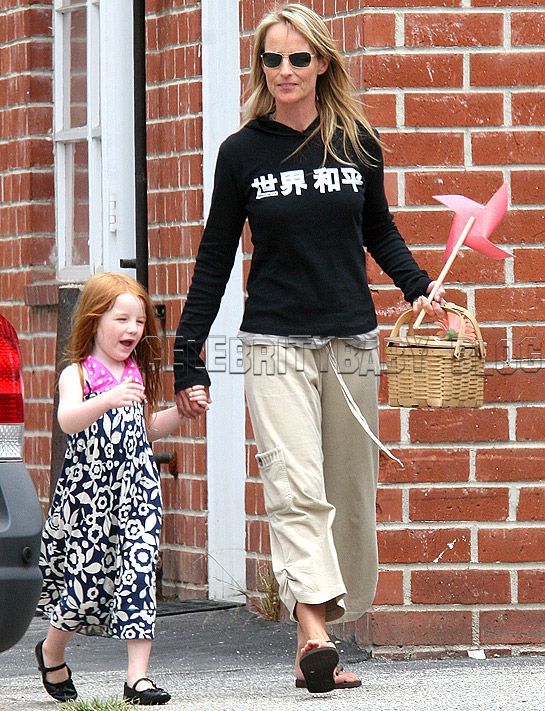 JJ/Flynet
For Helen Hunt there is no role that compares to that of mom to Makena'lei, her 4-year-old daughter with partner Matthew Carnahan. That's why when, at the height of her career after winning the Academy Award for Best Actress for her turn in As Good As It Gets, Helen stepped out of the spotlight in order to "get a life." "I fell in love, I had a daughter," Helen explains, "it was hard to find a part that was as interesting as watching her grow up." She adds,
"Why go off and pretend to be someone's mother, or pretend to be someone's wife, when I finally had the chance to have that experience in my real life?"
It was the role of April in Then She Found Me that most recently lured Helen, 45, back to the sound stage, however. The character — a school teacher given up for adoption at birth — wasn't initially written to long for motherhood, herself, but it was a storyline Helen felt was important to pursue.
"I thought, April has to want something really badly. It has to be something we can watch her go after. And I always wanted a baby very badly, so it just seemed right that she should want a baby. People have asked if it's my story, and on the surface it is."
Makena'lei is the only child for Helen. Matthew also has a daughter from a previous relationship.
Source: Scotland On Sunday