Rhea Durham: Just About Ready for Baby!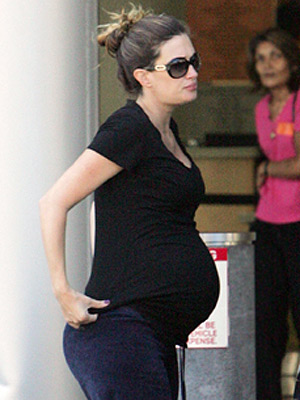 LIMELIGHT.US
Just weeks away from her September 21st due date, model Rhea Durham, 30, and 5-year-old daughter Ella Rae (not pictured) made a trip to the hospital on Wednesday — but not for an appointment! The pair were delivering gifts to a sick pal at the Children's Hospital in Los Angeles.
The baby — Rhea's third child with Mark Wahlberg — will be another boy for the pair, who are also parents to son Michael, 2.
Thanks to CBB reader Sara.