Sam Welsh Scares Parents with Hand Accident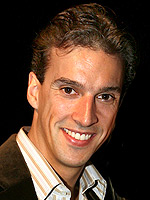 Kristian Dowling/Getty
Sam Albert Newton Welsh, the 7-month-old son of Australian Olympic swimmer Matt Welsh and his wife, television personality Lauren Newton, gave his parents a scare recently when he cut his hand on a tin of baby food. His grandmother Patti Newton said that Sam "was in Lauren's arms and he put his hand on a tin and cut his hand."
After the bleeding could not be stopped, Matt and Lauren took their son to the hospital where the doctors determined it was "pretty serious" and he received stitches because "they thought he had severed a nerve." Patti shared that all is well now and that Sam "has got it [his hand] wrapped up — he is such a good little boy."
Source: Herald Sun
Did your child experience an injury where they required stitches? How did you react?