Francesca Bateman Rides High!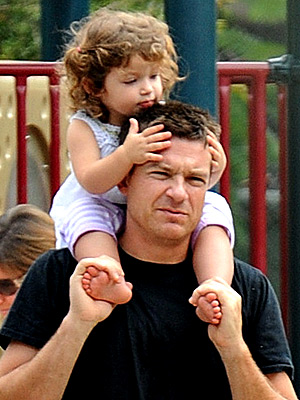 Fame
While keeping a tight grip on dad Jason Bateman's forehead, 22-month-old Francesca Nora takes in the view from up top (namely, Jack Black and his boys) while at Coldwater Creek Park on Labor Day. Mom is Amanda Anka.
Next up, Jason, 39, will star in Extract alongside Ben Affleck. Filming began last week in Los Angeles.