Provocative and Pregnant Don't Mix For Billie Piper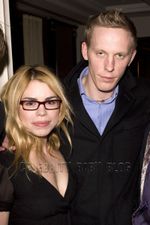 Dan Woolier/WireImage
Portraying a prostitute in The Secret Diary of a Call Girl while pregnant was "tricky," actress Billie Piper, 25, admits. Besides the difficulties associated with hiding her growing belly from the camera, the director and crew had to contend with Billie's ravenous appetite. "I was showing big time," Billie explains. "I wear tight clothes in this show, so it's obvious. Plus I was eating like a horse." She adds,
"Being pregnant and filming scenes where you're having to be sexually provocative — when all you want to do is sit in a corner and eat — that was hard for me."
Baby-on-the-way, due in October, will be the first for Billie and her husband Laurence Fox.
Source: Telegraph