Sound Off! How Long is Too Long for Little Boys' Hair?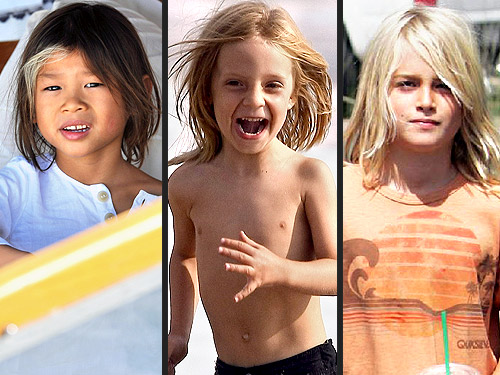 Pascal Le Segretain/Getty Images; WENN; Oliver/Flynet
When posting pictures of our favorite young celebrity boys, we oftentimes get feedback about the length of their hair. Sure Pax Thien Jolie-Pitt, Ryder Russell Robinson and Presley Walker Gerber may have long locks, but does it really matter? Kate Hudson has been quoted saying son Ryder prefers his hair long to emulate the look of his father, rocker Chris Robinson, and other celebrity moms have gone on record claiming their little boys like their hair long, too.
So here's your chance to Sound Off! Tell us your thoughts on boys with long hair, and take our poll below!