Melanie Chisholm Takes Parenting Advice from Mum Only!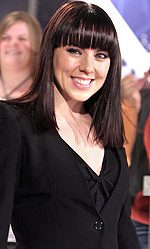 O'Neill/White/INF
Despite having tons of parenting advice coming in from her fellow Spice Girls, Melanie Chisholm, aka Mel C., is only listening to one person — her mother! Mel is grateful for all the tips she's receiving, but is quick to point out that "I'm sticking with my mum."
"She's my best friend and you don't get any better than that."
Melanie, 34, and her partner Thomas Starr expect their first child this winter. The singer has shared in the past that motherhood wasn't in her foreseeable future and that "I used to love the fact that I was the only Spice Girl who didn't need to lug around loads of baby stuff. Mad, innit? Me a mum."
Source: New Magazine via Metro