Babybonkie: The Swanky Swaddle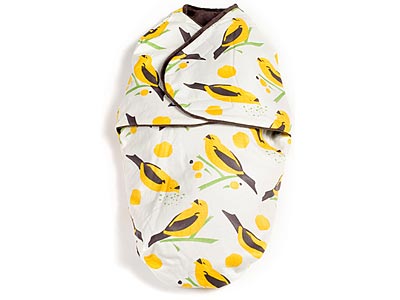 Babybonkie
I recently stumbled across a baby product that bumped all other items down on my must-give list — Babybonkie. They took the boring swaddle blanket and made it absolutely stunning. All of their Babybonkiesare made with 100% cotton exteriors and lined with chenille incorresponding colors. I wish I had known of this company when my littlegirl was an infant. But my new-found knowledge will become a brilliantshower gift for some other new mom.
Babybonkie also makes Bonkiebags (right),which are sleep sacks that don't deserve the word "sack" at all.They're made of the same gorgeous outers with minky, chenille linings.My only complaint would be the much smaller selection of prints.
Available in stores around the country and online.
— Bronwyn