Eden and Savannah Explore the Park
Actress Marcia Cross, husband Tom Mahoney, and daughters Eden and Savannah, 18 months, enjoyed a sunny afternoon at the park in Santa Monica on Saturday. The new season of Marcia's show Desperate Housewives, which jumps ahead five years, willpremiere September 28th at 9 p.m. on ABC.
The girls are wearing stride rite Natural Motion System shoes in Angie ($42) and Robeez Tredz in Blossom Mary Janes ($41.95). (Check out our review of Tredz here!)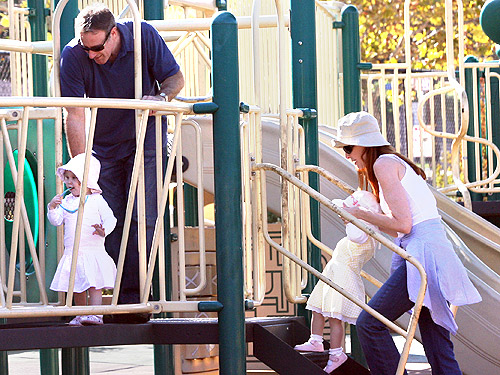 LIMELIGHTPICS.US
Click 'More' for another image!