Charlie Sheen Believes Odds are Good for a Son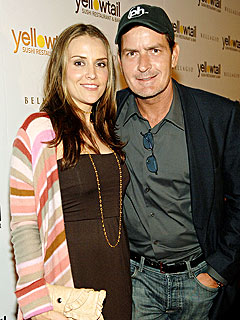 Denise Truscello/WireImage
Charlie Sheen is the proud father to three daughters, and while he wouldn't mind another little girl, he and wife Brooke Mueller believe that chances are good that they will welcome a son when their baby makes its arrival. Brooke, 31, told PEOPLE Friday that,"Odds are it's a boy, but we'll be happy with either sex" with Charlie, 42, adding, "We're just hoping for a healthy baby, but there's a chance [for a boy] –- odds are positive."
The couple announced their pregnancy on August 25th, but Brooke admits that they "were hoping to be a little further along [in the pregnancy] before news got out;" however, rumors had started swirling and they felt they needed to confirm. Charlie explained, "It would have been nice to do it on our terms."
This will be Charlie and Brooke's first child together. The Two and a Half Men star is already dad to Cassandra Jade, 23, with ex-girlfriend Paula Profitt, as well as Sam, 4, and Lola Rose, 3, with ex-wife Denise Richards.
Source: People