Ben Affleck Says Baby's Health More Important Than Gender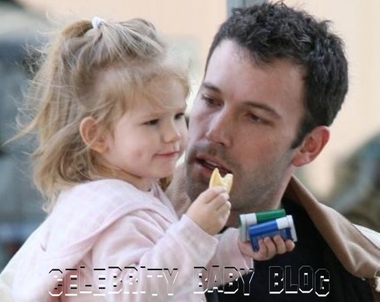 Flynet
When Ben Affleck, along with his wife Jennifer Garner, traveled out to Denver this past week for the Democratic National Convention, the 36-year-old actor's thoughts weren't far from his best buddy, fellow actor and new dad Matt Damon, whom he had been communicating with via text. Sharing that both Matt and his wife Luciana are doing great after recently welcoming their second daughter together, Gia Zavala, Ben — a parent himself to daughter Violet Anne, 2 ½, and another baby due this winter — insists that although Matt had mentioned he was outnumbered, at the end of the day, a healthy baby is all that is important.
"Anybody who has a child is excited, I think, no matter what the gender is. They are thrilled. The thing that people really want, when you get down to it, is a healthy child."
In addition to Gia, Matt and Lucy are also parents to Isabella, 2, and Alexia, 10, Luciana's daughter from her previous marriage.
Source: People