Ashlee Simpson-Wentz Right on Target with Weight Gain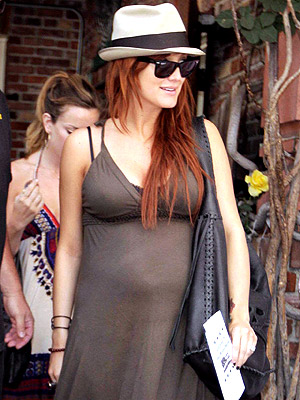 Most Wanted/Flynet
Ashlee Simpson-Wentz took to MySpace Thursday to shoot down Internet rumors that she'd been issued a warning to watch her weight as she awaits the arrival of her first child, reportedly a delivery surprise, this fall. The 23-year-old songstress says that, quite to the contrary, her doctor says she is "right on target" with her weight gain, and that she loves her maternity jeans. "They have stretchy tops, it is awesome," she writes.
"So now that I have cleared that up let me tell you…carrying a child is the most inspiring, emotional, amazing experience of my life. My weight and my pant size are the absolute last thing I am concerned about. I am only concerned with having a healthy pregnancy and a healthy baby."
People who "talk about and judge" the weight of expectant mothers "need to get a life," Ashlee adds. Baby-on-the-way will also be the first for Ashlee's husband, Fall Out Boy bassist Pete Wentz.
Source: Ashlee Simpson-Wentz's MySpace