Victoria Beckham Says Kids Are "Very Happy" in America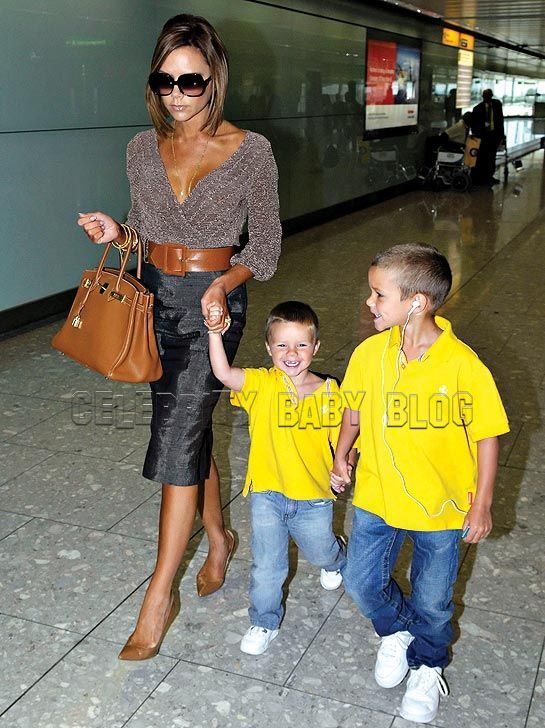 Flynet
On a return trip to Manchester, England to launch a new perfume and men's fragrance from her Intimately Beckham line, Victoria Beckham had nothing but positive things to say about the United States, where she and husband David Beckham moved with their three children last year. "We really like it there, we've been made to feel really welcome," the 34-year-old Spice Girl says. "The kids are very happy at school, the weather is great and we have nice friends there." Friends like Tom Cruise and Katie Holmes! The parents to 2-year-old Suri "live quite close" and as a result, "all our kids hang out together" Victoria says.
"They are very positive the Americans. We get involved with everything our kids do and I think that shows."
So involved, in fact, that despite her trip abroad and the business at hand Victoria was thinking primarily of her next "clothing project" — hunting down school uniforms for sons Brooklyn Joseph, 9, Romeo James, turning 6 next week, and Cruz David, 3 ½. "I'm back to doing school runs," she says with a laugh, "It's been nice to have a bit of a break but the school uniforms have to come first." Victoria adds,
"I don't like to spend too long away from David and the kids."
Source: Manchester Evening News