Inside Liam McDermott's New Bedroom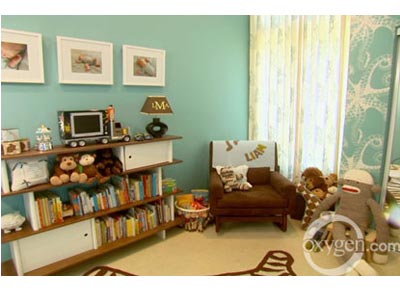 Liam McDermott's new bedroom
Recently, we gave you a tour of Tori Spelling's daughter Stella McDermott's nursery. As usual, CBB readers had strong and mixed feelings on it, which can probably be summed up by these two comments:
Nina: That nursery is REALLY PINK!!!!

m-dot: Love the room theme. The pink is hot! If you're going to have a muted pink, why bother? lol. Go bold!🙂
Tori's son Liam's big boy room in their new house, on the other hand, has a totally different look that we think you'll really enjoy. Joanna of MyMomShops thought so too and hunted down what you'll need to get that look. Tori used a monkey theme because she calls Liam her monkey! She also took a look at Tori and Dean's own bedroom.
Visit MyMomShops to check it out!
What do you think of Liam's new room? Do you like it more than Stella's?