Ashlee and Pete Wentz Collaborate on Baby-Making Only!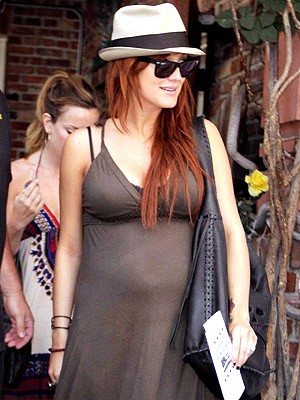 Most Wanted/Flynet
Contrary to rumors, Ashlee Simpson-Wentz has not been house-hunting in Chicago and New York City. In a new interview with the Canadian Press the 23-year-old songstress, who expects a baby with husband Pete Wentz this fall, says that while the couple has not yet decided where they'll ultimately raise their child "for the first year we'll stay in California."
The couple also have no plans to record music together. Their careers — including Pete's as the bassist for Fall Out Boy — are something Ashlee says they like to keep separate, adding "we collaborate on other things, like making a baby." That baby has sparked a creative frenzy in Ashlee, who is branching out into the world of fashion design. She says she also enjoys knitting, but hasn't made anything for baby — yet.
I think your mother instincts really kick in the day you find out that you're pregnant and for me, it's been a blast preparing for it, getting the nursery ready and all that. So, we're both really looking forward to it.
Baby-on-the-way, reportedly a delivery surprise, will be the first for the couple, who married in May.
Source: Canadian Press; Photo by Most Wanted/Flynet.