Jenny McCarthy and Evan Go For a Spin
Actress and comedienne Jenny McCarthy and son Evan Joseph, 6, cheese it up for the cameras while enjoying the Autopia ride at Disneyland on Tuesday. The ride, located in Tomorrowland, allows kids to control the speed as they "hug curves, cross bridges, and even go off-roading" at the Anaheim, Calif. park.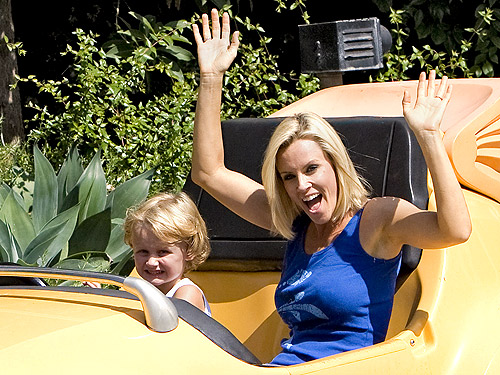 Paul Hiffmeyer/Disneyland
Click 'More' for another photo!