Ray Winstone Shows Ellie Around the Set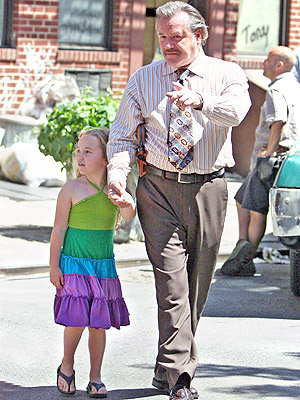 Actor Ray Winstone, 51, who appeared in Fool's Gold and Indiana Jones earlier this year, held hands with 7-year-old daughter Ellie as he showed her around the Last of the Ninth set on Wednesday in the East Village.
Last of the Ninth, a police drama, premires this fall on HBO.
Photo by DiSCIULLO/Bauer-Griffin.