Melissa Etheridge Can't Believe She Has Four Children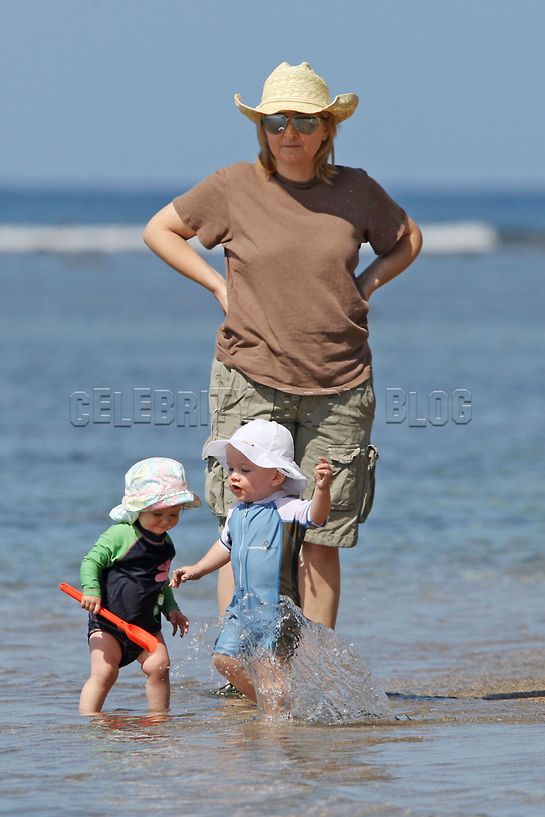 Musician Melissa Etheridge can't believe that she is the mother of four children! When asked about her family life in a recent interview with Gay and Lesbian Times, she answered, "Oh my gosh, I have four children! Oh my god!" In all seriousness, the mother to Bailey Jean, 11, Beckett, 9 ½, and twins Johnnie Rose and Miller Steven, 22 months, knows that being a mom to four kids isn't easy, and that parenthood "really does require an awesome amount of patience and understanding of life and living in the now." That being said, the rocker explains that her children "really bring you right into 'But I want it now,' and you have to take charge of what's happening right this moment."
The 47-year-old singer tries "my best at my professional world, so I can go home and do my best at home," knowing that "my ultimate joy and happiness is being a wife and mother." Despite winning numerous awards in her career, Melissa wouldn't trade them for being a parent to her kids, because that job is "the best thing I do."
It's the greatest thing I do is to be a mom –- it's the most important thing I do.
Johnnie and Miller's mom is Melissa's wife, actress Tammy Lynn Etheridge; Bailey and Beckett's mom is Julie Cypher.
Source: GLT; Photo by BauerGriffinOnline.com.